Preserving Affordable Rental Housing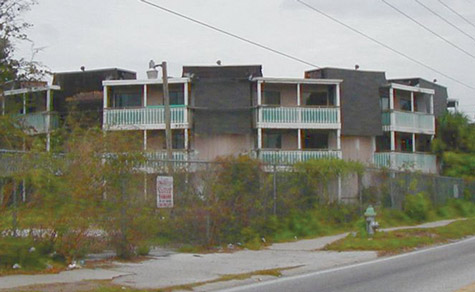 Florida is home to nearly 3,000 public and assisted housing developments, which provide over 303,000 low-cost apartments to low-income families, seniors, and persons with disabilities. Public housing developments are owned by local public housing authorities. Assisted housing developments are owned by private for-profit or non-profit corporations and receive subsidies from federal, state and local programs in exchange for affordability restrictions.
Assisted housing can be lost when income and rent restrictions associated with subsidy programs expire. Aging properties may also be at risk of physical deterioration and financial default unless they receive additional capital investment. Since 1993, Florida has 665 assisted housing developments to subsidy expirations, conversion to market-rate housing, deterioration, and foreclosure. Strategies to preserve at-risk assisted housing include transferring developments to a new owner, providing new financing to extend subsidies, renovation of aging facilities, and energy efficiency upgrades.
The Shimberg Center tracks assisted housing properties in Florida through the Assisted Housing Inventory, an application on the Florida Housing Data Clearinghouse site. The application also includes the Lost Properties Inventory, a database formerly assisted properties that are no longer operating under affordability restrictions. The Center also has performed extensive research on the preservation, including an analysis of preservation risks in Florida in the Statewide Rental Market Study; Opting In, Opting Out, A Decade Later, a national study of HUD rental assistance opt-outs; and A Pathway to Greater Preservation, produced in partnership with Miami Homes for All and National Housing Trust.
Key findings
Preserving assisted housing saves homes for tenants with very modest incomes. Average annual tenant income is $12,153 for tenants in HUD-subsidized units, $19,405 in USDA-subsidized units, and $26,183 in developments funded by Florida Housing Finance Corporation, compared to $58,206 for all Florida renters.
Florida has begun to lose affordable units in 1990s-era developments with 30-year affordability restrictions, in addition to older properties with maturing HUD and Rural Development mortgages. Between 2019 and 2022, Florida lost 40 developments with 3,999 assisted units due to expiring restrictions in these types of housing. By the end of 2032, 250 additional developments with 24,639 affordable units will be at risk of affordability loss due to subsidy expiration.
Properties with these characteristics are at higher risk of opt-out from HUD rental assistance: family occupancy, small buildings and units, for-profit ownership, and low rents compared to the surrounding markets.
Of formerly assisted developments, few provide units that are affordable to tenants at 60% of AMI, and none offer units affordable for extremely low-income (ELI) households with incomes at or below 30% of AMI.
Florida Housing has invested in the preservation of 292 federally subsidized properties with 33,114 assisted housing units by allocating Housing Credits, SAIL, and bond funds to older HUD multifamily, public housing, and USDA properties.